MID-AUTUMN FESTIVAL 2023
充满传统和文化遗产的马来西亚小镇
在马来西亚,城市店屋的殖民建筑和一些几乎被遗忘的小镇上,都充满了传统和文化遗产,也唤起人们对中秋节的怀旧回忆。亲朋好友欢聚一堂地相聚在祥月的映衬下,倾斜的铁皮屋顶、木质的百叶窗、高挂的灯笼,享受着香喷喷的月饼香味。
让我们继续珍惜那些将我们联系在一起的难忘时刻。
MALAYSIA'S SMALL TOWNS WHERE TRADITION AND HERITAGE ABOUND
In Malaysia, colonial architecture of city shophouses and some in almost forgotten small towns where tradition and heritage abound often evoke nostalgic memories of the Mooncake Festival.
Family members and friends in cheerful spirits would unfailingly gather under the setting of the auspicious moon, the slopping metal roofs, the wooden shutters, the hanging lanterns and relish the smell of the savoury baking mooncakes. They continue to cherish those memorable occasions that bind them together.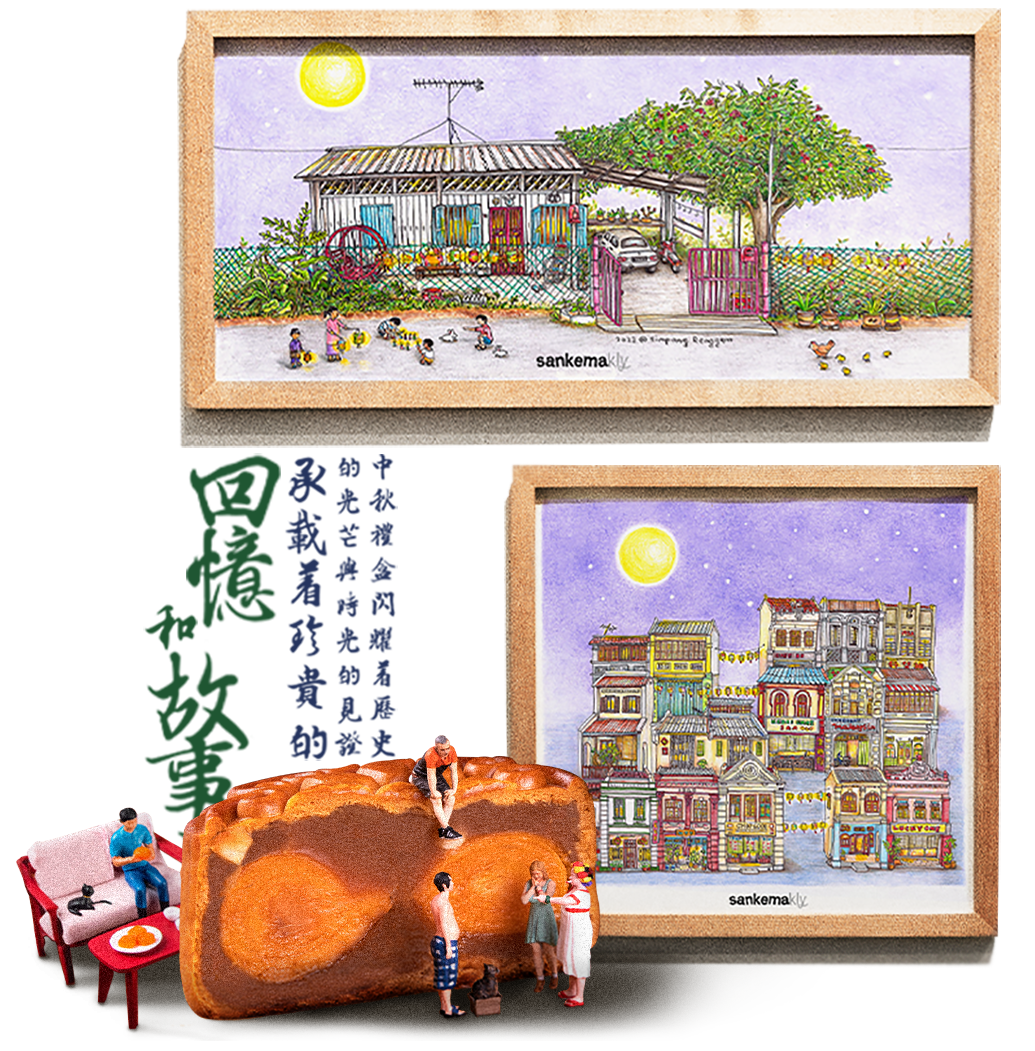 Illuminated by the moon glow and caressed by a cool gentle breeze, the Mooncake Festival is indeed a celestial celebration.
Each mooncake within carries deep emotions and significance, not only about external splendor and value, but is a window into the past, it shows the progress and evolution of human civilization. And remind us of important moments in history and make us cherish the beauty of the present.
Tai Thong Mooncake Gift Box prompt us to treasure history, carry forward culture, and encourage us to reflect upon and appreciate the power of art.
在月光的照耀下,被凉爽的微风轻抚,中秋节确实是一个传统的重要庆典之一。
而盒里的每一粒月饼承载着深厚的情感和意义, 不仅仅是外在的华丽和贵重,也是一扇通向过去的窗户。它们展示了人类文明的进步和演变, 它们让我们想起历史的重要时刻,也让我们珍视当下的美好。
大同月饼礼盒,提醒我们珍视历史、传承文明,同时也让我们反思和欣赏艺术的力量。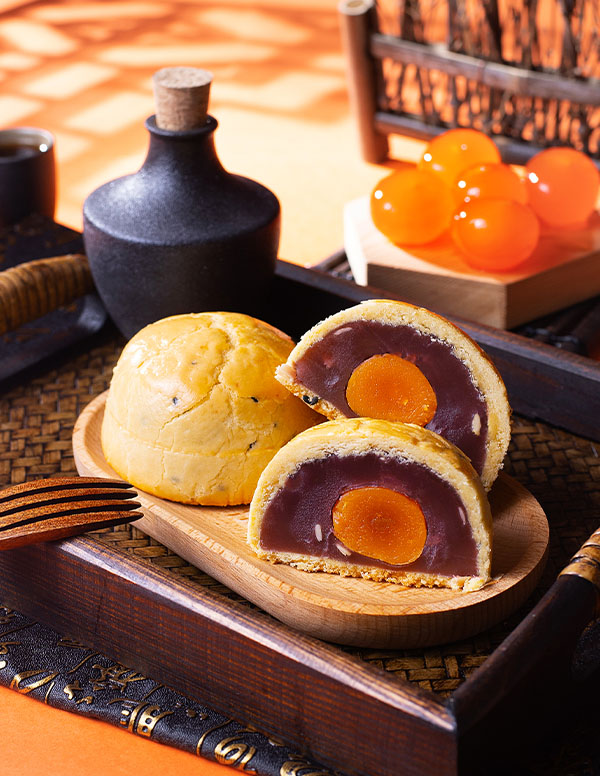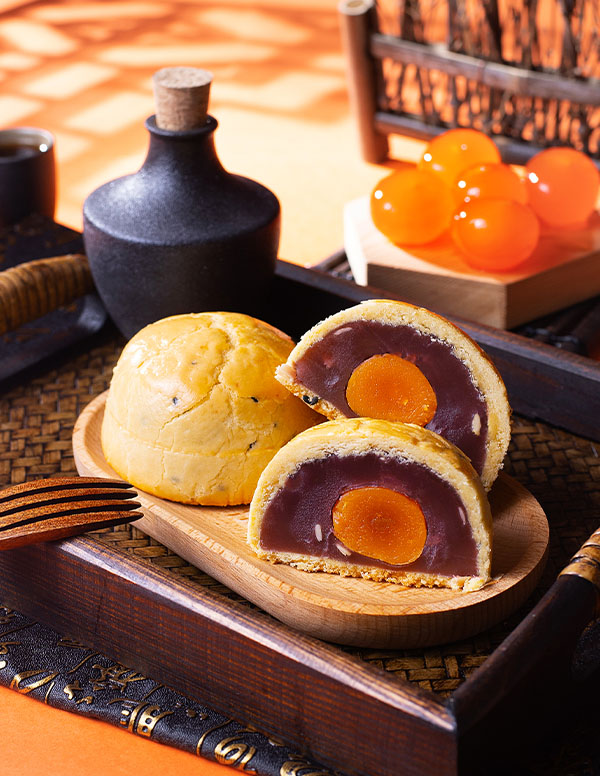 WE SERVE ONLY THE BEST
FOR YOU HERE AT
TAI THONG MOONCAKE
Chinese are familiar with the message that a journey of a thousand miles begins with a first step. Tai Thong's first step into the world of mooncakes began in 1985 with the pivotal mission to produce the best mooncakes by Malaysian and for Malaysians.
Under the inspirational role of Master Chef Yiu Wing Keung in creating and developing the range, Tai Thong with sales of over100 millions of mooncakes worldwide since then, have made great achievements notably;
❖   Pioneer of Snow Skin Mooncakes in 2003
❖   Industry award 2006 for producing the purest lotus paste mooncake
❖   Pioneer in producing the flagship Imperial Musang King Royale mooncake in 2013
PARTNERING WITH
5-STAR BRANDING MOONCAKE
We are certified HALAL by the Islamic Development Authority of Malaysia (JAKIM), which signify our products are hygienic, healthy, and free of harmful ingredients.
We are also HACCP certified which is an international standard defining the requirements for effective control of food safety.
Besides, we are also GMP & MeSTI certified. GMP is the requirement standards defined by Ministry of Health Section of Food Safety & Quality Division which aim to elevate the level of standards of domestic food manufacturer in producing safer food, cosmetics and health supplement as well as traditional medicine. While, MeSTI is a food safety program by the Ministry of Health with the objective to put in place a system for the maintenance of food hygiene and process control which includes food safety assurance and food traceability.
And now, we are ISO 22000 certified. ISO 22000 is an international standard for Food Safety Management Systems that helps organizations across the food supply chain to develop, implement and maintain effective food safety systems.
WE SERVE ONLY THE BEST FOR YOU HERE AT TAI THONG MOONCAKE
KEEP
IN TOUCH
Drop us your message and we will get back to you as soon as possible.
TAI THONG MOONCAKE SDN. BHD. (152033-D)
Unit 13A01, Level 13A
Tropicana Gardens Office Tower,
No. 2A, Persiaran Surian Tropicana Indah,
47810 Petaling Jaya, Selangor D.E