MID-AUTUMN FESTIVAL 2022
Mid-Autumn Festival 2022 presents an opportunity for us to look back with nostalgia of the years gone by. We recall with fondness the rustic life of living in zinc roofed wooden houses and bare cemented floors.
Life in most villages in the early days was simple and people's lives were intimately intertwined not only with family members but also with neighbours of all races living in a close-knit happy community.
At the house front, amongst the slippers and shoes were the parked bicycles and also the gleaming scooter and VW Van for all the admire.
今年的中秋节,就让我们回顾过去在新村生活的日子, 怀念着住在锌板板屋和水泥地板的新村生活。
早期大多数新村的生活很简单,人们的生活不仅仅与家庭成员心心相连,就连生活在社区中的各族邻居也以一种不易分离的方式紧密相连。
家家户户的门前,除了很多双的人字拖,还有自行车,一些还停放了闪闪发光的伟士牌机车和酷酷的大众面包车,真让其他人羡慕不已。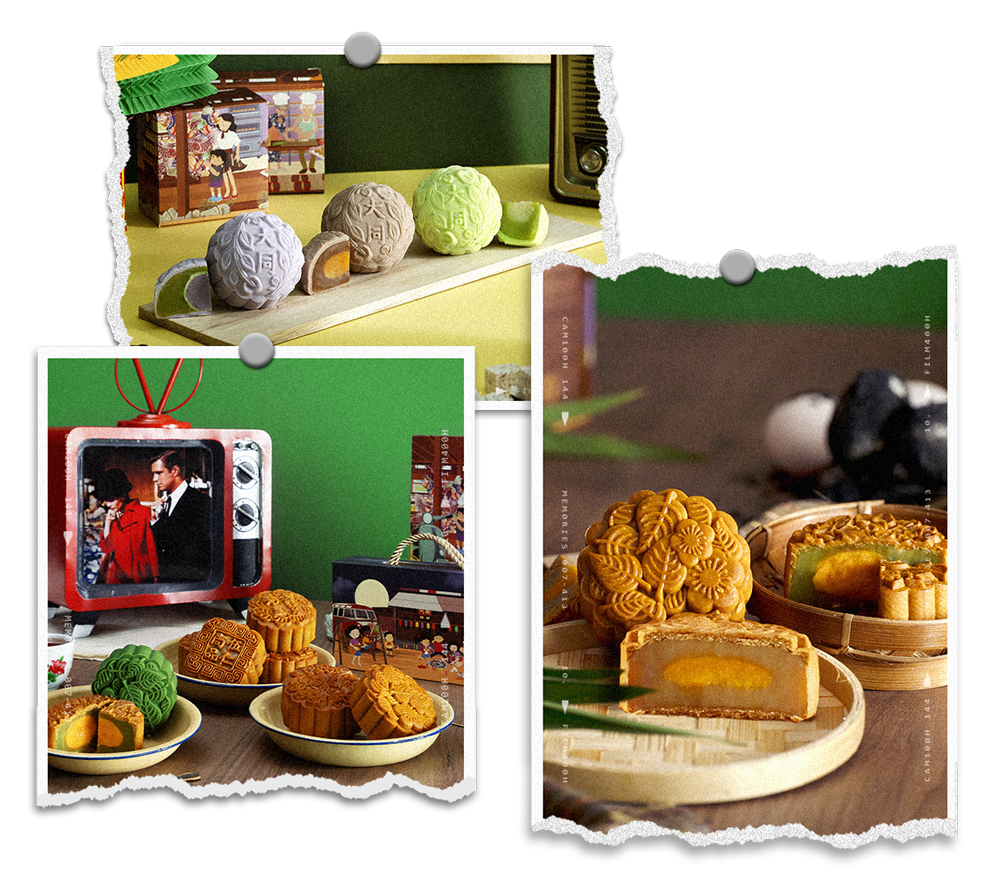 Whenever the festival comes, we are moved by a longing desire to experience once again the village life.
This year, let's not wait to embark on the endeared homecoming visit and to experience once again the flavour of village life, the socializing with family members and neighbours and Tai Thong bringing along of an array of meaningful traditional mooncake gifts wrapped in printed boxes depicting life as we remember it.
每当节日的到来,更让我们渴望在新村的生活与乐趣。今年的中秋,就让我们踏上这温馨的返乡之旅,再次体验乡村生活的味道,与家人和邻居一起同欢共庆。
今年,大同推出了一系列有意义的传统月饼,礼盒,更直接描绘了我们记忆中在新村的时光。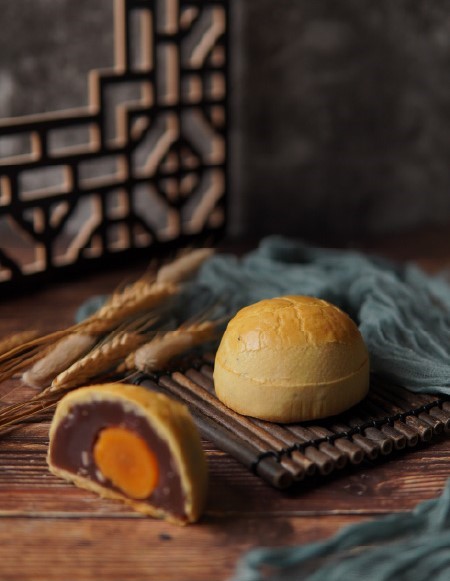 WE SERVE ONLY THE BEST
FOR YOU HERE AT
TAI THONG MOONCAKE
Chinese are familiar with the message that a journey of a thousand miles begins with a first step. Tai Thong's first step into the world of mooncakes began in 1985 with the pivotal mission to produce the best mooncakes by Malaysian and for Malaysians.
Under the inspirational role of Master Chef Yiu Wing Keung in creating and developing the range, Tai Thong with sales of over100 millions of mooncakes worldwide since then, have made great achievements notably;
❖   Pioneer of Snow Skin Mooncakes in 2003
❖   Industry award 2006 for producing the purest lotus paste mooncake
❖   Pioneer in producing the flagship Imperial Musang King Royale mooncake in 2013
PARTNERING WITH
5-STAR BRANDING MOONCAKE
We are certified HALAL by the Islamic Development Authority of Malaysia (JAKIM), which signify our products are hygienic, healthy and free of harmful ingredients. We are also HACCP certified which is an international standard defining the requirements for effective control of food safety.
WE SERVE ONLY THE BEST FOR YOU HERE AT TAI THONG MOONCAKE
KEEP
IN TOUCH
Drop us your message and we will get back to you as soon as possible.
TAI THONG MOONCAKE SDN. BHD. (152033-D)
Unit 13A01, Level 13A
Tropicana Gardens Office Tower,
No. 2A, Persiaran Surian Tropicana Indah,
47810 Petaling Jaya, Selangor D.E